About
The 3rd annual Peter Cooper Block Party will take place on Saturday, September 3rd. The Block Party is a relatively new tradition of coming together to celebrate, reconnect with eachother, and showcase the ongoing work of the Cooper community.
The Cooper Union for the Advancement of Science and Art is a college for art, architecture, and engineering, founded in 1859 by Peter Cooper with the mission of providing free education to all. In 2014, the college's then-board and administration controversially implemented tuition for the first time in over 150 years, following decades of financializiation and mismanagement.
In recent years, the community has galvanized around returning Cooper to an enduring model of free education.
Concept
The theme of this year's Peter Cooper Block Party is a provocation:
"Under Construction:"
And a question:
"What's Going On Here?"
2016 marks the completion of a decade's worth of private and public redevelopments — architectural, financial, and cultural — at and around Cooper and the Astor Place area. This year's celebration bears witness to the unfolding impact of these changes.
Why Now?
This year's programming takes on an additional charge:
Reflecting while in motion.
Let's! Yet! Both!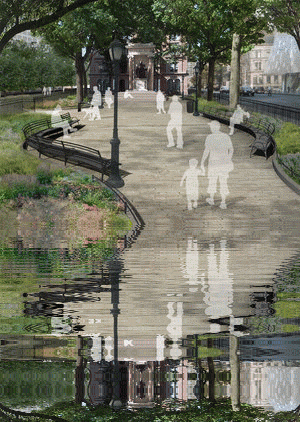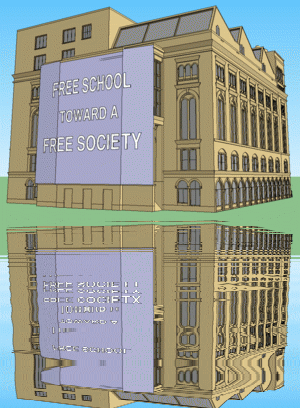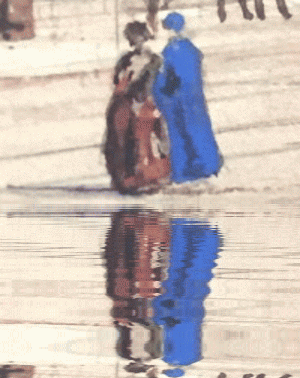 History
Started with Peter Cooper giving $100,000 to the library.
In the years to follow this gesture was honored via a Founders Day dinner and dance.
During the financial crisis, this was reimagined as a more inclusive Block Party celebration, as the community continues to conceieve of meaningfully fundraising towards returning to free. It's still being reshaped to consider what that means in the present.
Click the tabs above to browse the history of Block Party and Founder's Day from the 1800s to the present.
1891

1895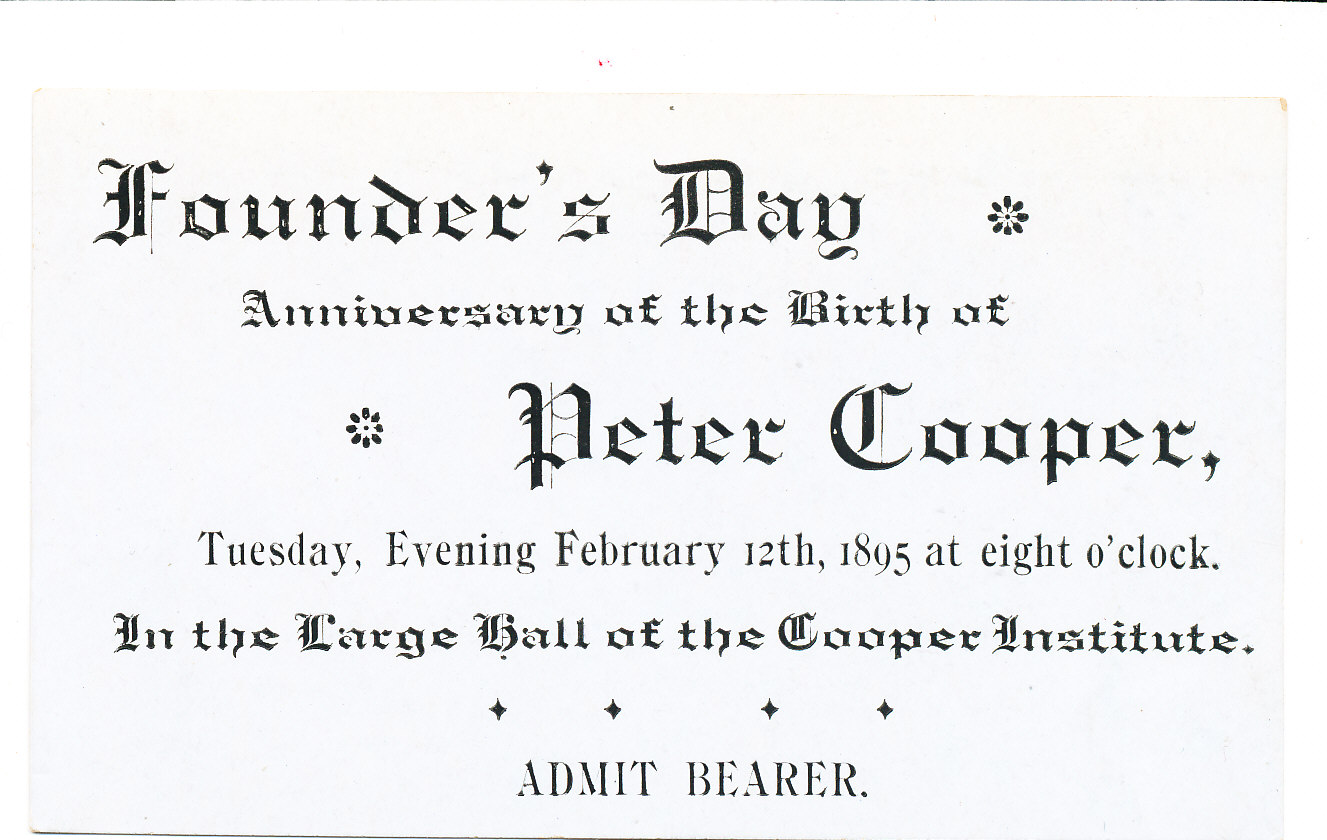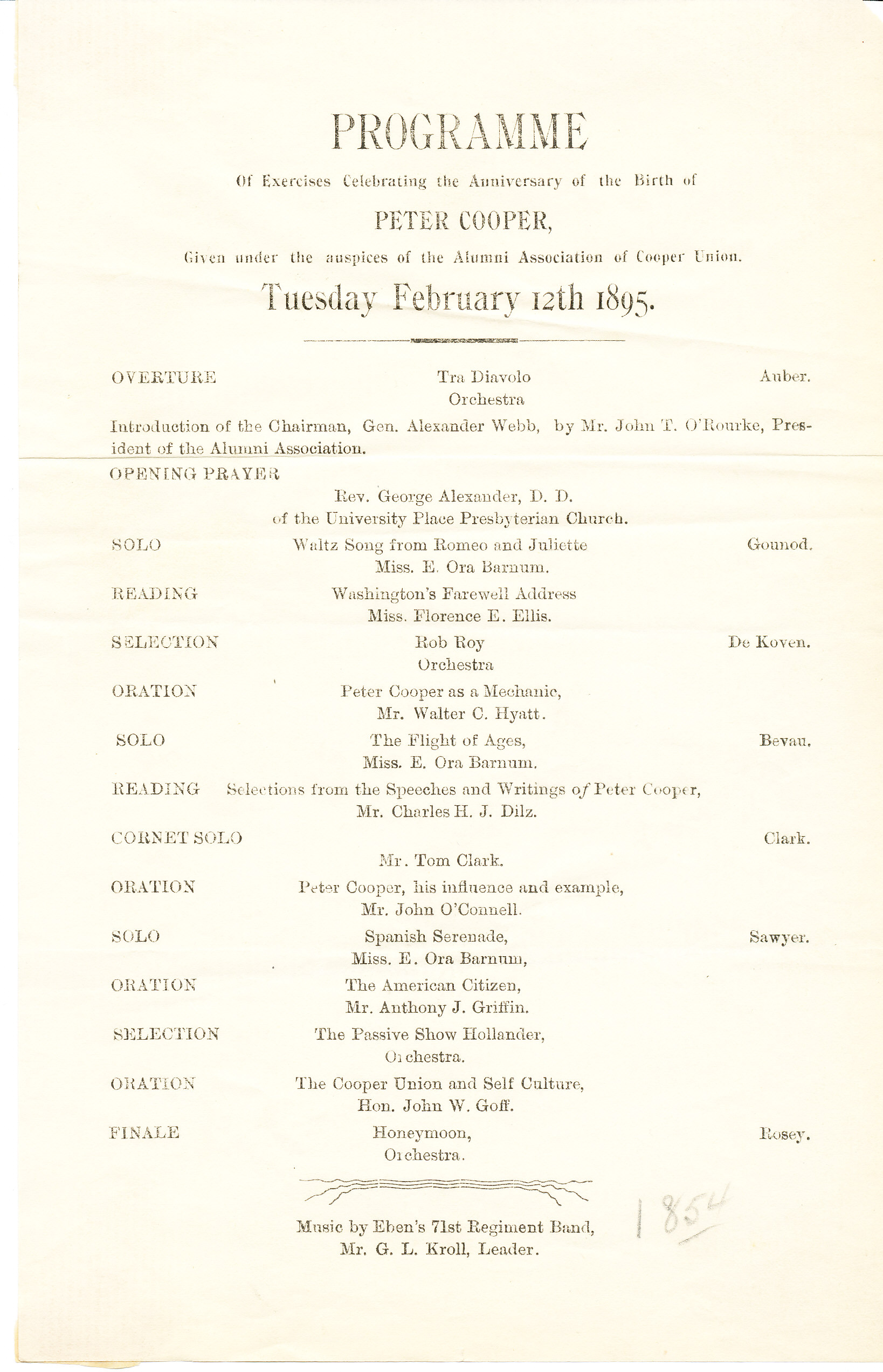 1932

1936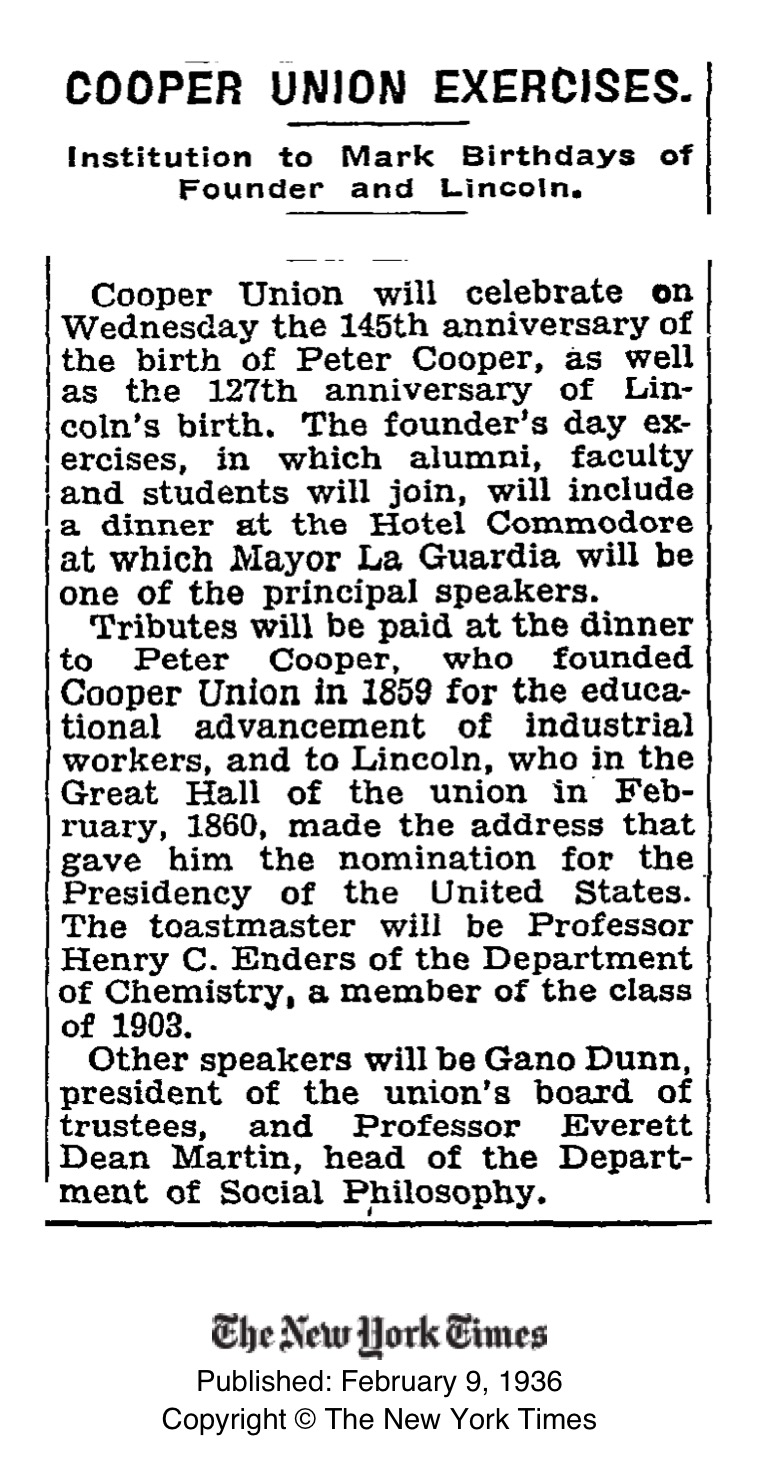 1944

1953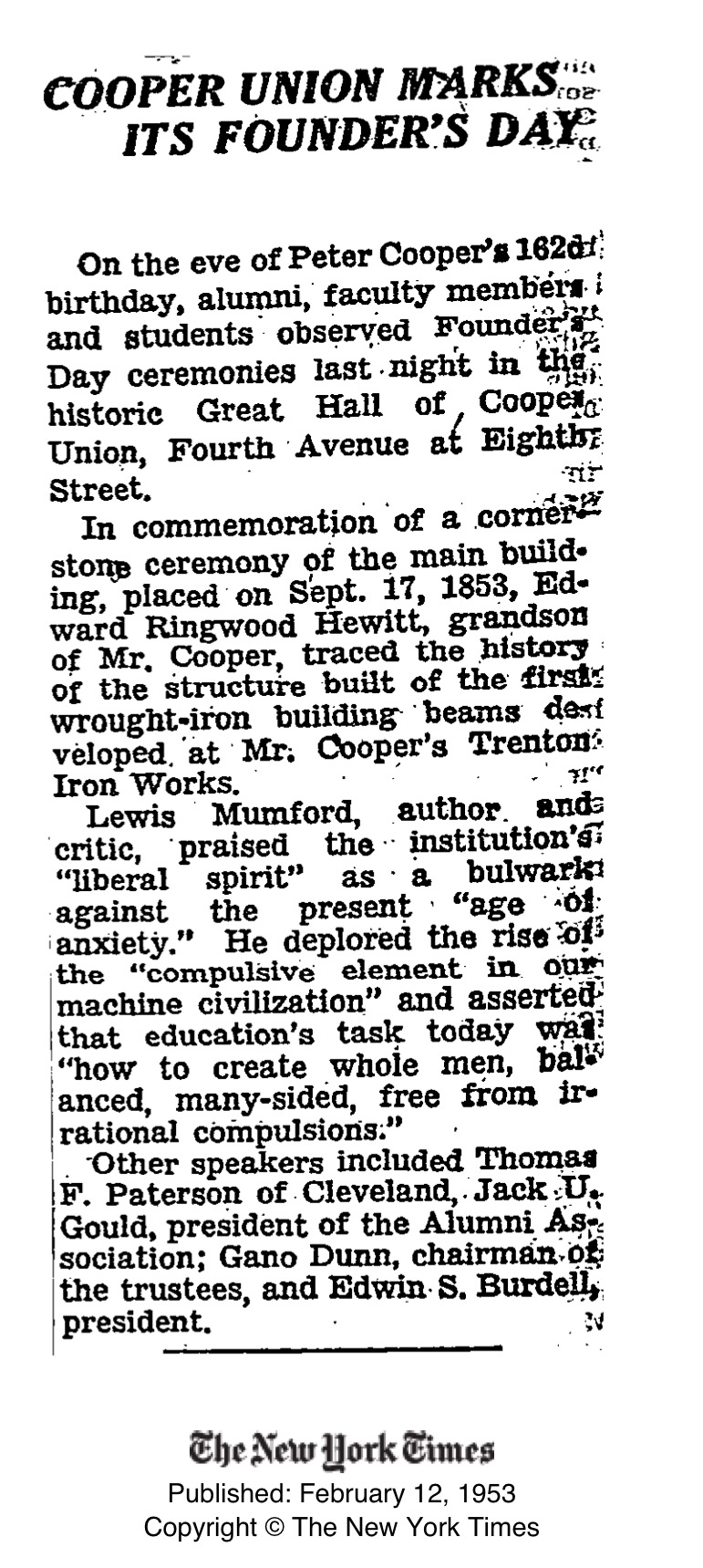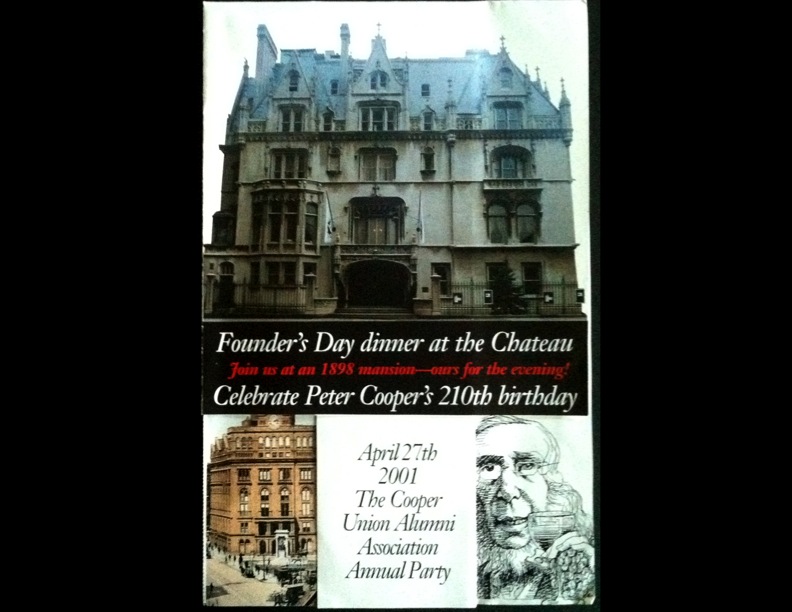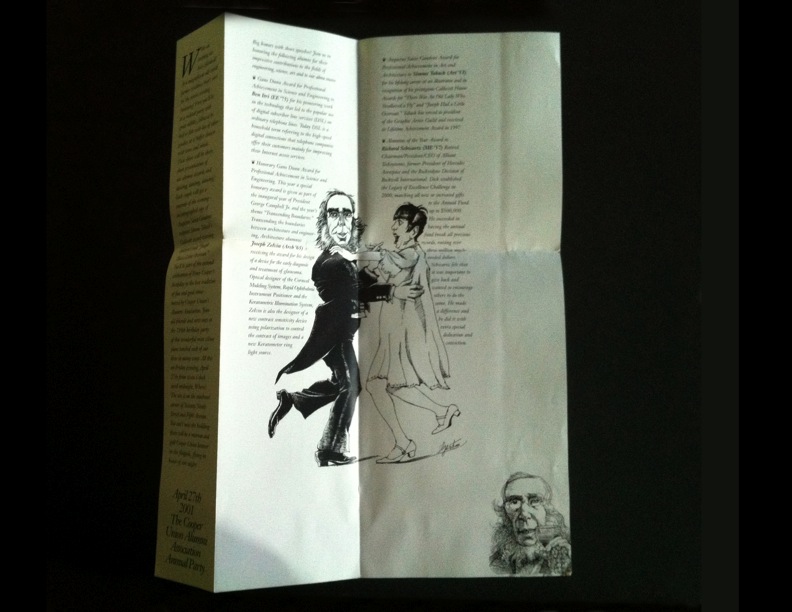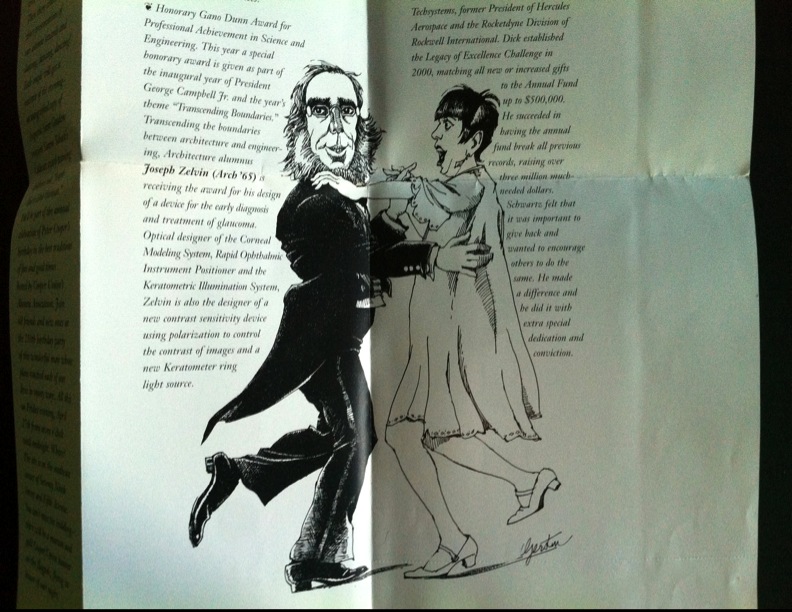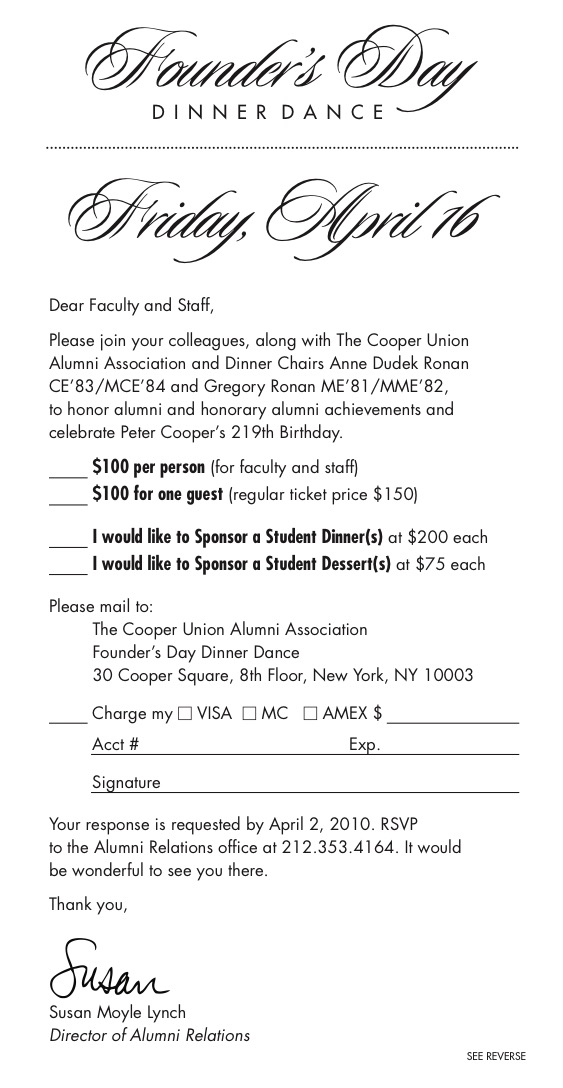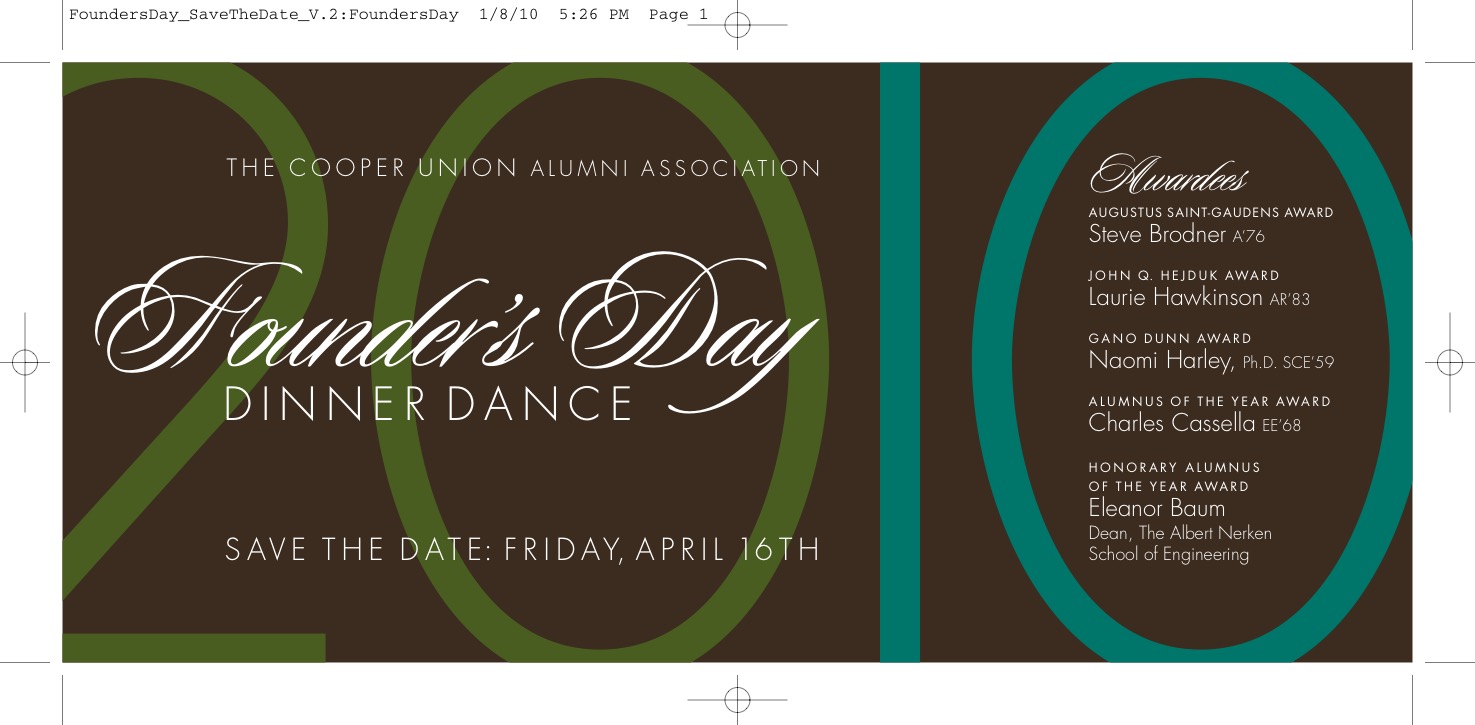 Post-Yinna
Alumni Awards 2016
The 2016 Alumni Awards ceremony was held in the spring at the Fish House as a way of recognizing notable alumni in a community, while the Block Party is scheduled for the fall to be incorporated with the academic year and freshmen orientation. The Cooper Union Alumni Association Awards Ceremony recognizes alumni achievments across generations and fields of work and study.
The honorees are recognized below.
Alumni Association event page ➟

Support Cooper recap ➟
Awardees
The Augustus Saint-Gaudens Award

Eric Drooker A'83
The Gano Dunn Award

Professor Jackie Ying CHE'87
The John Q. Hejduk Award

Elizabeth O'Donnell AR'83
The Peter Cooper Public Service Award

Richard Wayne Gnagey CE'70
Alumnus of the Year

Adrian Burton Jovanovic BSE'89
Young Alumna of the Year

Kelly Smolar ME'07/MME'11